Pathfinder Series
Inspect 6″ relined or larger mainlines quickly and accurately with a steerable, self-propelled tractor from our Pathfinder Series. Our range of models, Large Line Kits, and wheel sizes ensure you get the right tractor for any combination of distance, condition, and pipe size.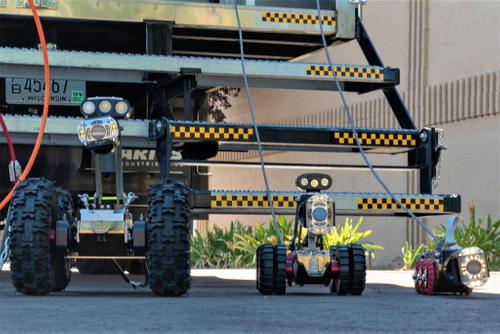 Pathfinder Series Models
Designed For Power
Powerful, six-wheel, steerable drive to navigate around obstacles
All-in-one remote control for complete operator control
Operates in power forward, power reverse, steer-left, steer-right and freewheel modes
Compact design for superior maneuverability
Full Visibility
Works with our WiperCam Pan & Tilt camera for superior image capture
Rear-facing camera to monitor retrieval
Camera lift for full view of the pipe
Adapts to Challenges
Choice of three Pathfinder models to match pipe size
Multiple wheel configurations to adapt to pipe conditions
Simplified design for quick tire changes
Power and Versatility
Adaptable to a variety of pipes and tough enough for the rigors of sewer inspection, the Pathfinder Series measures up to your pipeline inspection challenges.
Pathfinder Model TR3300
Operates in 6″-24″ relined mainline
All gear-driven drive train powered by two independent, brushless motors
Waterproof gel-filled circuit board cavity
Manual camera-lift
Pathfinder Model TR 3320
Operates in 6″-24″ mainline
Large Line Kit for operation in pipes up to 36″ and larger (optional)
Electric 7.1″ camera lift
On-screen diagnostics monitor transporter conditions
Sealed and pressurized motor and electronics compartments
Works with Aries WiperCam Pan & Tilt camera
Pathfinder XL Model TR3400
Operates in 8″-30″ mainline
Large Line Kit for operation in pipes up to 60″ (optional)
Electric camera lift
On-screen diagnostics monitor transporter conditions
Sealed and pressurized motor and electronics compartments
Continuous duty drive motor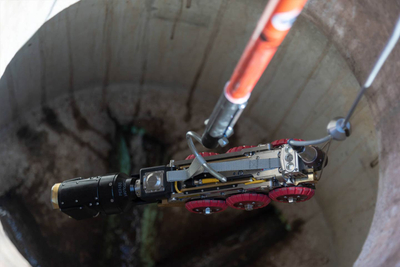 6-Wheel Sewer System Transporter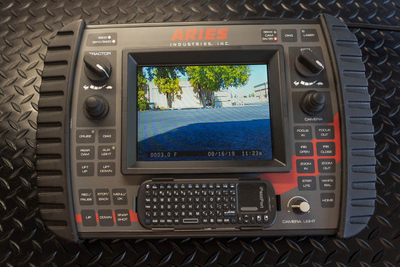 Aries Pathfinder Controller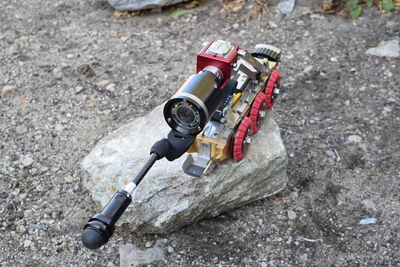 Aries Pathfinder Crawler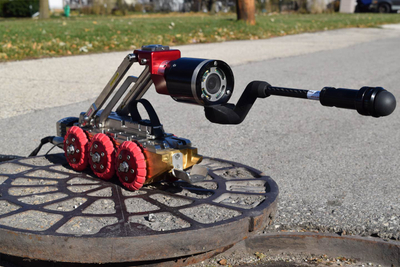 Aries Pathfinder with Laser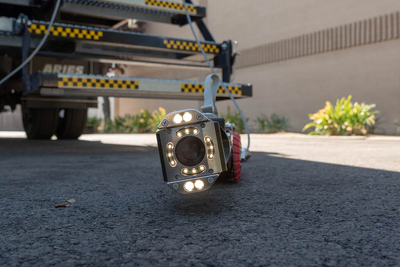 Aries Pathfinder Inspection Camera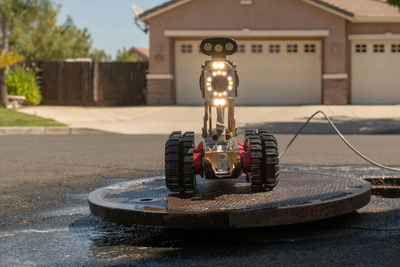 Pathfinder Sewer Crawler- Rear Camera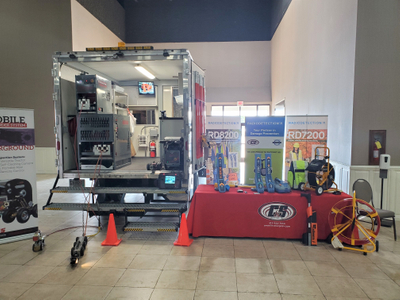 Aries 150,000 Rig
Aries Pathfinder
Looking for the perfect solution to simplify your sewer inspection process?
The Aries Pathfinder Series mainline inspection system is a powerful tool designed to help municipalities and contractors streamline their sewer inspections. This system stands out due to its advanced features such as its cloud-based software, fully automated platform, and 360-degree HD video camera.
By prioritizing efficiency and accuracy, the Aries Pathfinder Series takes the guesswork out of sewer inspections. It allows users to easily identify sewer line defects, accurately measure pipe diameter and location, and make data-driven decisions with just a few clicks. The system is able to cover every aspect of mainline inspections, identify defects, and provide accurate measurements of pipe diameter and location.
Why choose the Aries Pathfinder?
High-definition camera that captures clear and sharp images.

Ability to operate in challenging environments such as muddy or flooded areas.

Easy-to-use software platform so users can quickly and easily view inspection data.

Lots of versatility with the ability to inspect pipelines of various sizes and types.

Durable and designed for long-lasting use.
Upgrade to the Aries Pathfinder Series mainline inspection system and revolutionize the way you conduct sewer inspections.
Aries Industries teams up with C&S Solutions
C&S Solutions Inc. has been in service since 2001 and partnered with many top-of-the-line brands that provide underground utility locator equipment, metal detectors and sewer camera systems. Aries Industries wanted to strengthen their US market reach and C&S Solutions Inc. made the cut which allows us to not only serve Ohio, but Michigan as well! We here at C&S Solutions are beyond grateful that Aries Industries added us to their family of dealerships, as it is not easy to land on top of their list! Jim Kraschinsky, Vice- President of Sales at Aries Industries said, "We only partner with dealers who are as committed to outstanding customer service as we are." He also made it very clear that the process was one in which it was very selective and a diligent process. Further noting that, "C&S Solutions meets our exacting criteria to provide Aries customers in their regions a great Customer Experience."
Aries Industries, which was founded in 1985, is the industry leader in manufacturing durable video pipeline inspection and rehabilitation systems. Plus, data management software to meet the toughest challenges of underground infrastructure and environmental applications. It is with great excitement that we offer a full line of Aries Industries equipment. For any questions or inquiries, please feel free to contact us to get unmatched customer service and video pipe inspection that can't be touched!