Locating, Inspecting, & Fault Finding Utilities Equipment for Electric, Gas, Water, Sewer, and Data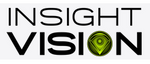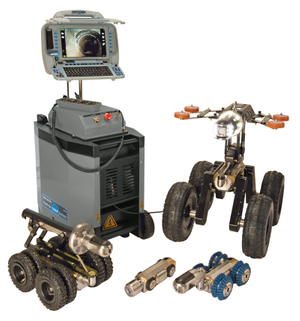 Portable video inspection for drainage, water and plumbing networks. The Flexitrax C550c is designed around simplicity of operation. Ready to use in 30 seconds from powering on, it requires minimal training to operate.
We offer various main line sewer camera inspection systems for sale to fit any need at any price point. The products we have include:
Pearpoint P374 IS (Intrinsically Safe & Explosion Proof) System
VISION Insight Sewer Camera System
C550c HUNTER Base Station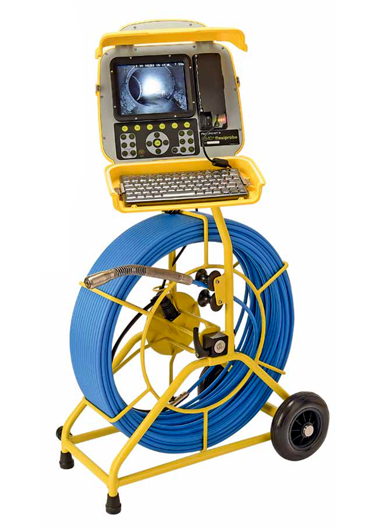 This is a discontinued product. Please see the NEW P550C
--------------------------------------------------
Delivers high quality pipeline surveys in a flexible and durable package.
The P340 Flexiprobe is the best push camera technology in the industry, and the easiest push camera to use in the field...
more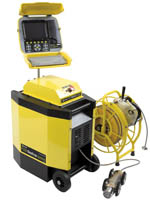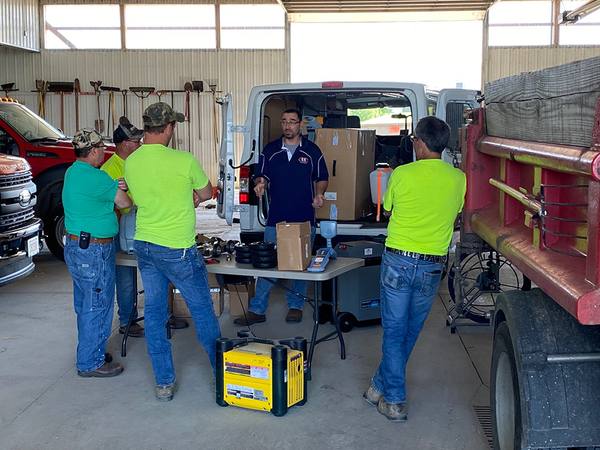 Locator and push camera training with the Village of Cardington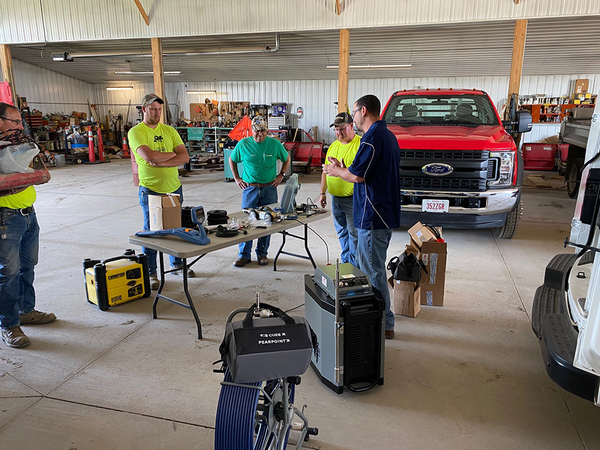 Delivery and training of the P550c system
Locator and push camera training with the Village of Cardington
Shirley,
The other day, I was having trouble with the camera. I called Jeff and he did his best to diagnose the problem over the phone, but we discovered that I had no choice but to send the camera into him. I air freighted the item there and sent him an email letting him know that I was in kind of a panic to get it back. I am sure most of your customers are in the same situation. As soon as the item arrived to Jeff, he fixed it and had it on the way back to me.
When I get service like that, it makes being in business so much easier. Please give him a pat on the back for me. I look forward to doing more business with your company.
Lionel Olynick
Infrastructure in Saskatoon, Saskatchewan, Canada
Steve,
I just wanted to write you a quick note. Your man Roger Lewis really did a great job with our training today. He is very knowledgeable and has an easy style that works well with our folks. Just what I had hoped for – good training for our less experienced employees and great tips for our more experienced ones. Well done and Thank You!
Andreas W. Eddy

Public Utilities Superintendent
Manufacturers We Represent:
The Industries Best Sewer Camera Equipment
The sewer camera equipment we sell and service at C&S Solutions is the best in the market. The equipment from Ridgid, Hathorn, Cues, Pearpoint is made from quality parts and carry some of the best warranties in the industry. The equipment if used properly will save time and money.