Locating, Inspecting, & Fault Finding Utilities Equipment for Electric, Gas, Water, Sewer, and Data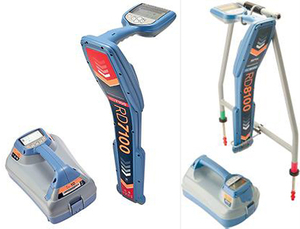 Trade in any Radiodetection locator or any non-Radiodetection locator and receive 10% off of a new RD7100 or RD8100 locator kit.*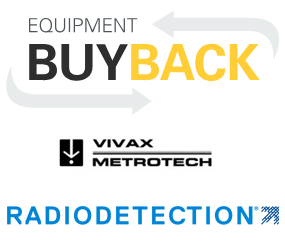 Buy back of your Vivax-Metrotech Locator.
Trade your Vivax-Metrotech equipment to receive 25% off the new purchase of a Radiodetection RD7100 or RD8100.
Tennessee and Kentucky residents only.
Don't miss out! Call Jeff today at 513-922-7444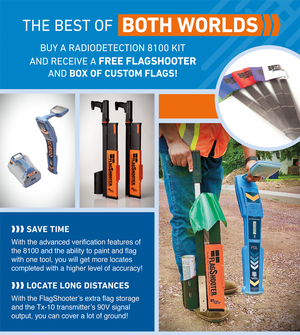 Purchase An RD8100 Kit (Rx, Tx And Bag) And Receive A Free FlagShooter

Includes Model #J316-2.0 (paint can holder included) and a box of 23" custom printed flags

Contact us today to get this offer!

Offer expires 12/31/20
Call us at 513-922-7444 to take advantage of these offers or for more information.
***These promotions only apply to Ohio, Michigan, Kentucky, Tennessee, Georgia, North Carolina, South Carolina, and Indiana.
Purchase Our RIDGID Monitors And Cameras Online!
Locator Guys now offer online ordering. Browse through our top of the line Ridge drain & sewer video inspection products.

Training
FREE on-site training for the lifetime of the equipment.


Loaners
FREE loaners for the lifetime of the equipment.

Warranty
FREE 3-year warranty and FREE software upgrades.

Technicians
We service what we sell. Our certified technician is the best in the business!

Membership
Proud members of many industry associations.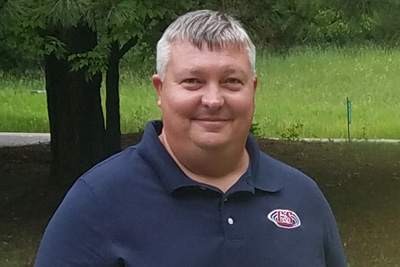 Robie Robinson
Tennessee / Southern Kentucky (new member of the C&S team)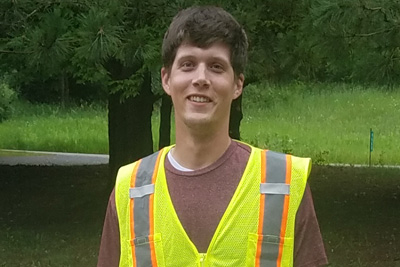 Orrie Leine
Certified Specialist Michigan (new member of the C&S team)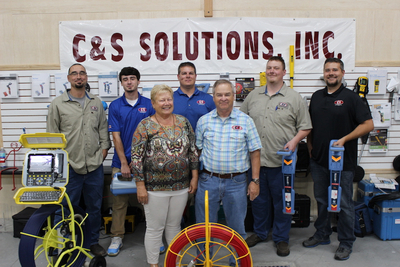 World's Best Utility Locating Equipment
The Locator Guys
Located in Harrison, we serve Ohio, Kentucky, Michigan, Indiana, North Carolina, South Carolina, Georgia, and Tennessee. We provide our customers with the most innovative and reliable underground utility locator equipment, metal detectors, and both push and crawler sewer camera systems in the industry.

I personally feel that Ron and Roger should give classes to other companies on customer service. Besides exceptional customer service, their technical knowledge and how to teach it is beyond compare. In all the years I've had to deal with contractors and businesses in the water and waste industry, these guys are way above them. It was a pleasure to not only be treated well as a customer, but to also have my training revamped and updated by these humble, generous technicians. Thank you Roger and Ron - hope to do business for many years to come.
- Mike S.
Steve,
It is hard to believe we have been working with you guys for a little over 5 years now. I can't imagine where we would be if we did not have the RD's. They have really improved the services that we have been able to provide to our customers and I am convinced they have paid for themselves many times over.
We genuinely enjoy working with Rick Kloepfer and I feel that he has our best interests in mind when we go to him with any questions or for training. I just wanted to take a minute to say that we appreciate the job and the service you guys provide to our company.
Sincerely,
Matt Aston
President, GPRS
Manufacturers We Represent: