Locating, Inspecting, & Fault Finding Utilities Equipment for Electric, Gas, Water, Sewer and Data
TRADE SHOWS ARE BACK
Great to see everyone in person at this year's trade shows!
New equipment and technology is arriving every month, stay tuned for our calendar of events in 2022!
Purchase Our RIDGID Monitors And Cameras Online!
Locator Guys now offer online ordering. Browse through our top of the line Ridge drain & sewer video inspection products.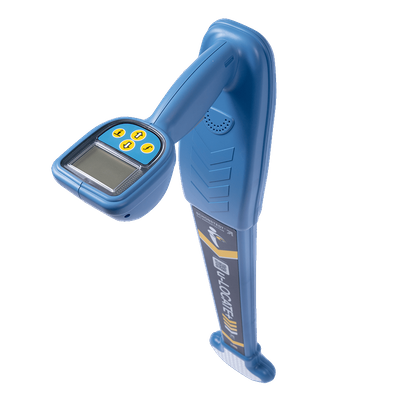 Robust locator designed for all types of weather, environments
Easy to use, right when you need it
Left/right arrows, audio signals help guide you towards the buried utility
We repair what we sell
C&S Solutions is the factory authorized repair facility for the industries top manufacturers and offers a full inventory of parts.
NEED A REPAIR? Please call today for a quick quote and fast shipping.

Training
FREE on-site training for the lifetime of the equipment.


Loaners
FREE loaners for the lifetime of the equipment.

Warranty
FREE 3-year warranty and FREE software upgrades.

Technicians
We service what we sell. Our certified technician is the best in the business!

Membership
Proud members of many industry associations.

World's Best Utility Locating Equipment
The Locator Guys
Located in Harrison, we serve Ohio, Kentucky, Michigan, Indiana, North Carolina, South Carolina, Georgia, and Tennessee. We provide our customers with the most innovative and reliable underground utility locator equipment, metal detectors, and both push and crawler sewer camera systems in the industry.

I personally feel that Ron and Roger should give classes to other companies on customer service. Besides exceptional customer service, their technical knowledge and how to teach it is beyond compare. In all the years I've had to deal with contractors and businesses in the water and waste industry, these guys are way above them. It was a pleasure to not only be treated well as a customer, but to also have my training revamped and updated by these humble, generous technicians. Thank you Roger and Ron - hope to do business for many years to come.
- Mike S.
Steve,
It is hard to believe we have been working with you guys for a little over 5 years now. I can't imagine where we would be if we did not have the RD's. They have really improved the services that we have been able to provide to our customers and I am convinced they have paid for themselves many times over.
We genuinely enjoy working with Rick Kloepfer and I feel that he has our best interests in mind when we go to him with any questions or for training. I just wanted to take a minute to say that we appreciate the job and the service you guys provide to our company.
Sincerely,
Matt Aston
President, GPRS
Manufacturers We Represent: