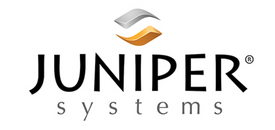 Juniper Systems GPS Devices
Looking for highly accurate location data collection tools? Look no further than Juniper Systems! Juniper Systems offers a variety of rugged and reliable mobile devices built to withstand the most demanding outdoor conditions.
The Geode GNS3 is a high-performance GNSS receiver designed to deliver precise location data in the field in industries such as surveying, mapping, utilities, agriculture, and more. It allows users to collect accurate and reliable location data in challenging outdoor environments, even in areas with low visibility or obstructed satellite signals. With long battery life, hot-swappable batteries, and high-accuracy GNSS capabilities, the Geode GNS3 is the premier choice for difficult locating tasks.
The Mesa 3 Base Rugged Tablet is the ideal device for mobile data collection with features such as large display, long-lasting battery life and a lightweight design. It is built with a high efficiency Quad-Core processor, 128 GB of built-in storage, long battery life, and a capacitive touch screen display that's bright and easy to read in all lighting conditions. With its Windows® or Android™ operation systems, the Mesa Rugged Tablet can run any software that your team needs to complete their work.
For those who need a more specialized device, the CT8x2 Rugged Tablet is a handheld computer that can withstand extreme temperature and weather conditions, making it the perfect choice for outdoor work in the most challenging environments. Its powerful and robust Intel processor, 5 MP front and rear camera, and built-in GPS antenna makes it perfect for field-based workers in any industry. With its IP67 rating and high durability standards, the CT8 is a safe investment that will save your company money and reduce downtime from costly repairs or replacements.
Whether you're tracking assets, surveying structures, or gathering field data, C&S Solutions is best dealer for premier precise locating equipment. Choose Juniper Systems for the most reliable and durable solutions on the market.
Geode GNS3S + GNS3M
SCALABLE REAL-TIME GNSS RECEIVER
Looking for a simple and scalable sub-meter, sub-foot, and decimeter GNSS solution at an affordable price? With the Geode, you can easily collect real-time GNSS data without the huge price tag or complexity of other precision receivers.
Designed with versatility in mind, the Geode works well with with most Apple®, Windows®, and AndroidTM devices. An integrated antenna makes messy cables a thing of the past, yet still has an external antenna port if it's needed. Take the Geode with you mounted on a pole, in a pack, or held in your hand to collect real-time precision GNSS data wherever the job takes you.
Features:
Scalable Accuracy

The Geode GNS3 provides sub-meter, sub-foot, and decimeter accuracy options.

Open Interface (BYOD)

Use Geode with any of Juniper Systems' handhelds or with your own iPhone™, iPad™, Windows®, or Android™ device.

All-day Battery Life

The Overtime Technology battery provides enough power for long workdays, while conserving power in extreme temperatures.

Simple to Use

It's "one button simple" design provides intuitive and easy operation.

Compact Size

Small and lightweight, the Geode is easy to pack around all day.

All-In-One Design

The inside of the Geode contains the receiver, antenna, and battery, making it easy to carry around and mount without a mess of wires.

Affordable Price Points

Professional accuracy at a price you can afford.

Juniper Rugged™

Designed to withstand harsh environments for consistently reliable performance.
Mesa 3 Base Tablet
Your Office, Anywhere
With best-in-class features including an ultra-rugged ergonomic design, sunlight-readable display, and all-day battery life, Mesa® Rugged Tablets provide the ultimate device for a variety of mobile data collection applications.
Waterproof, dustproof, shockproof
Extreme temperature endurance
Ergonomic design for minimal user fatigue
All-day battery life
Large 7'' sunlight-readable display
Racing-fast processor options
Designed and assembled in the United States
Live and individualized customer support
Customizable
Optional Class 1, Div 2 certification for hazardous locations
Running Windows 10 or Android 11 operating systems, Mesa Rugged Tablets carry out the entire data collection process with ease from start to finish. Snap a photo, record field notes, capture a GNSS location, and analyze data – all in the palm of your hand. Its racing-fast processor and ergonomic design ensure maximum efficiency and minimal fatigue. With all the functionality of a desktop computer packed into one ultra-tough tablet, the Mesa will truly become your office, anywhere.
CT8X Rugged Tablet
Work Hard, Worry Less
Juniper Systems' Cedar line of rugged android tablets and smartphones offer users an upgrade in durability and performance when a consumer tablet just won't cut it. Designed for all-day use in any environment, the CT8X2 offers impressive processing power running on an Android™ 10 operating system.
Features:
Processing Power: As the most powerful Cedar tablet to date, the CT8X2 is equipped with a lightning fast processor to provide impressive speed, display performance, image quality, and more.
Versatility of Android: Running Android 10, the CT8X2 utilizes Google Mobile Services (GMS) to access and run a variety of applications available on the Google Play Store.
GNSS Capabilities: Built to utilize the powerful u-blox M8 GNSS chip, the CT8X2 provides accurate GPS positioning for geo-located data collection. While consumer tablets produce accuracy within 3-10 meters, the CT8X2 produces accuracy up to 1 meter in open sky and 5 meters under dense tree canopy. Need higher accuracy? Pair the CT8X2 with the affordable Geode Sub-meter GPS Receiver.
Battery Life: The swappable lithium-ion battery packed in the CT8X2 provides 8 hours of continuous battery life, ensuring a productive workday doesn't end due to a dead battery. Need even more battery life? The battery can be swapped out for another 8 hours of battery life.
Sleek and Rugged Design: Providing a step up in durability from consumer tablets, the CT8X2 is rated IP67 – making it resistant to water and dust. While the CT8X2 is rugged to its core, the lightweight exterior maintains a sleek design. The CT8X2 was built for use in extreme environments, with the ability to operate in temperatures ranging from -4 to 140 degrees Fahrenheit (-20 C to 60 C). A screen layered with Gorilla Glass makes multiple 1-meter drops to concrete no sweat.
Affordability: The CT8X2 offers added durability at a budget-friendly price when a consumer device just won't cut it. Need to equip a large crew with devices? Quantity-based discount pricing is also available.
Optional Reader Attachments: The pins on the back of the CT8X2 allow for quick attachment of a 1D/2D barcode scanner or RFID reader on the job.