Locating, Inspecting, & Fault Finding Utilities Equipment for Electric, Gas, Water, Sewer, and Data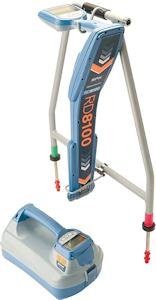 Fault locators are essential tools for personnel who install and repair underground electrical and communications cable.
Correctly used, ground fault locator and cable fault locator equipment can accurately identify the location and depth of underground cable, even when it is inside conduit, and can pinpoint breaks or faults in underground cable. In some situations, equipment may be able to perform both functions; in other conditions, separate tools are required.
We currently offer these products in our fault locator lineup:
Manufacturers We Represent: