Locating, Inspecting, & Fault Finding Utilities Equipment for Electric, Gas, Water, Sewer, and Data
Radiodetection Line Locators
offer 1
Trade in any non-Radiodetection locator and receive 7% off on a new RD7100 or RD8100 locator kit.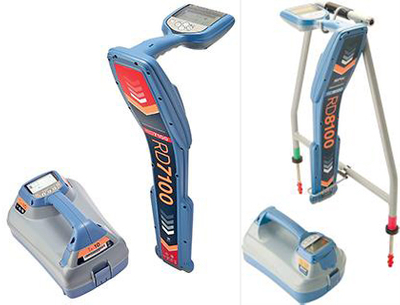 offer 2
Trade in any Radiodetection locator and receive 12% off of a new RD7100 or RD8100 locator kit.
Free Training
When you purchase field survey equipment, phone line locators, or any of our other utility locator equipment, our staff will provide comprehensive training for your staff.
Steve,
Just wanted to say thanks for making the trip to Steubenville yesterday. Our guys said they have a much better feel for the locators and are much more confident using them.
Tom Hollingsworth, ArborMetrics Solutions,Inc.
Steve,
Thank you very much sir! I'm sure you will be needed again - your knowledge of the locating process was priceless. Your machine was great but knowledge is the greatest gift anyone can give. God bless you!
Warren Williams, Spectra Energy
Fastest turnaround in modern times.
Locator shipped off and back to work in three days?? Unheard of
Pat Morley, Enbridge
Manufacturers We Represent: