Locating, Inspecting, & Fault Finding Utilities Equipment for Electric, Gas, Water, Sewer, and Data
Ground penetrating radar (GPR), is a geophysical underground locating method that uses radar pulses to image the subsurface of the earth. It can have applications in a variety of media, including rock, soil, ice, fresh water, pavements, and structures. The newest ground penetrating radar equipment available is used in forensics, giving law enforcement the opportunity to quickly and effectively search for evidence buried under the ground.
GPR's nondestructive locating technology makes it some of the best underground utility locating equipment available. Ground penetrating radar equipment uses electromagnetic radiation in the microwave band (UHF/VHF frequencies) of the radio spectrum, and detects the reflected signals from subsurface structures.
GPR can be used for investigations in forensics and surveying cemeteries.
Steve,
Thanks for meeting up with me and bringing out the GPR to Jackson both for delivery and demo. I've spent the last two days swapping out batteries and charging them because I have been running the machine ragged just playing with it and getting use to the settings and figuring out what settings for different terrain and soil conditions. So far in the first 24hrs, I have really started to dial it in and get some good return/images.
Thanks again for the selling the demo and working with me on this item!
Tom Alsip, Alsip Locating Services
Steve,
I want to thank you for coming to Hudson and giving a refresher training course on our Radio Detection and Fault Wizard Equipment. Your training will prove to be beneficial to our operation and especially appreciate your quick response to our needs. We have a few linemen here that don't operate this equipment every day in their work duties and they felt a little "rusty" on the line and fault locating procedures. Your training was very informative and left us all with the confidence in the equipment that we are using to locate electric lines and cable faults.
In the many years that I have been in the purchasing position I must say that it has been a pleasure to work with you and your staff. I have always received an answer to my questions over the phone from your staff or a callback from you within an hour. From my position, it's always comforting to know that I can pick up a phone and have a problem solved without delay.
Jeffrey Fullerton, Purchaser, Hudson Public Power
Manufacturers We Represent: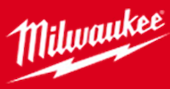 The Industries Best GPR Equipment
The GPR equipment C&S Solutions carries is another tool for damage prevention. The equipment capability to detect buried utilities is on par with the industry standards. The GPR equipment sold and serviced by C&S Solutions would be a great addition to your companies damage prevention practices.