Schonstedt Spot Magnetic Locator
X marks the spot. Find it with the Spot magnetic locator from Schonstedt- our best magnetic stick locator.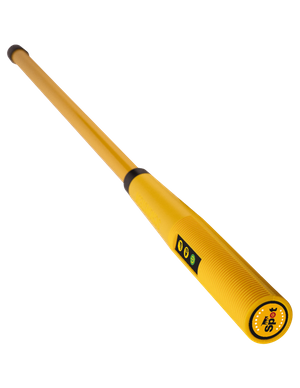 Spot Magnetic Locator
Now comes Spot, with engineering and accuracy equal to the GA-52Cx, in a sleek, ultralight-weight package with improved ergonomics. The Schonstedt Spot Magnetic Locator is rated IP54 and comes with a 7-year warranty! If you're looking for High Accuracy at a Lower Cost, put Spot on the trail of your next locate!
AUDIO OUTPUT
Frequency increases or decreases with signal strength (gradient field intensity).
Range: 30 to 4000 Hz.
DEPTH DETECTION
Up to 18' deep (5.48 m) (object dependent)
LOW BATTERY INDICATOR
1/2 second audio beep, every 13 seconds
GAIN
5 levels: Extra Low (1), Low (2), Medium (3), High (4), Extra High (5) Audio: Progression of audio beeps to correlate with gain setting (one beep for #1, two beeps for # 2, and so on)
VOLUME
2 Levels: Medium & Maximum
BATTERY LIFE
24 Hours (intermittent usage)
OPERATING TEMPERATURE
-13°F to 140°F (-25°C to 60°C)
WATER AND DUST PROTECTION
Rated IP54 overall, waterproof up to 27" (58 cm) from bottom tip