High Cube Trucks, Vans & Trailers
Aries vehicles are custom designed to meet your specific inspection and rehabilitation equipment needs. We offer high cube trucks, vans, trailers—each featuring a state-of-the art control room and work space designed to provide comfort, safety and high productivity.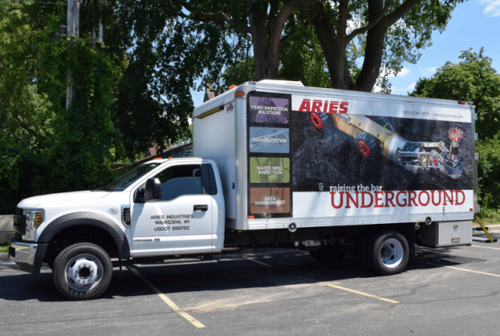 A Wide Variety of Platforms and Styles
Aries Industries vehicle systems provide a professional platform for sewer inspection and rehabilitation operations. Designed and built to meet specific end-user needs, our units are recognized for their high-quality workmanship and layouts focused upon maneuverability, comfort and safety.
Control Center Benefits:
Electric control system mounted in a custom-designed electronics rack
Maximized workspace for operator convenience
Built-in desk mounted controllers strategically located for operator efficiency
Custom cabinetry with adjustable shelving to meet operator needs
Padded bench seat for observer comfort with storage underneath
Air conditioner with built-in heater strip provides operator comfort and equipment cooling
Exterior Benefits:
Roof-top strobe lights for road and operator safety
Floodlights mounted above the rear doors for inspection during low-light conditions
Hi-cube Aero Cap option is available to provide full walkthrough, cab to control room
Equipment Platform Benefits:
Heavy-duty diamond plate flooring and kick plates for long-term wearability
Large equipment room for equipment storage and a clean/safe floor space
Heavy-duty workbench and vise for equipment maintenance
Cable reel with self-aligning roller bearing system for easy cable payout and long tractor pulls
Up to 2,000' of coax cable for line inspection up to 4,000' from one entry point
Built-in cable guide for inspection of offset and easement line sites
GFI plug outlet system for operator safety
Wall-mounted storage brackets keep cables and equipment off of the floor
Convenient storage for equipment retrieval/extraction assembly allows for easy, quick access to increase production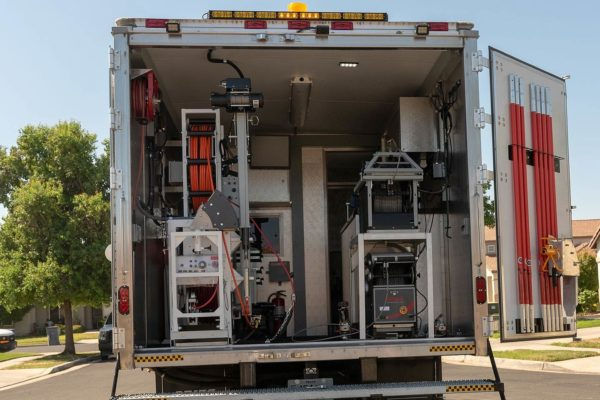 Inside of an Aries High Cube Truck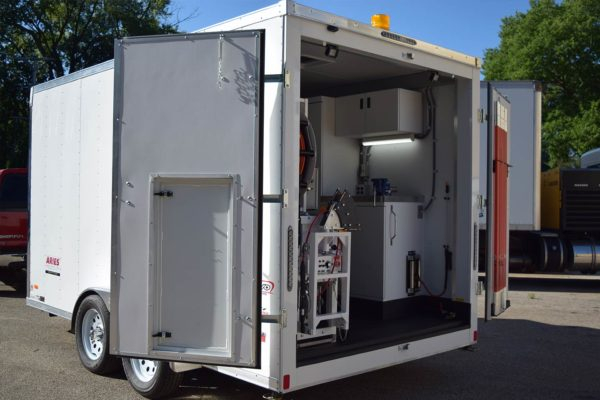 Aries Customized Trailer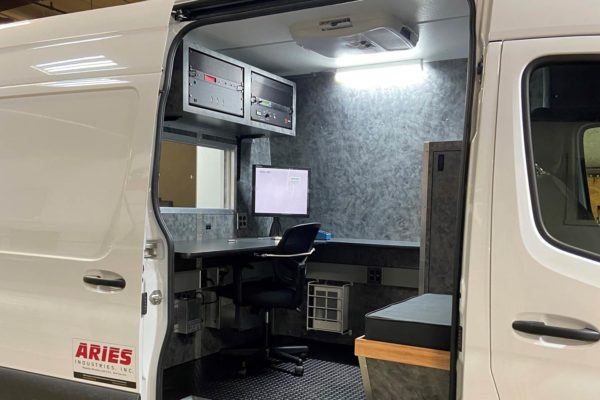 Aries Van with Control Room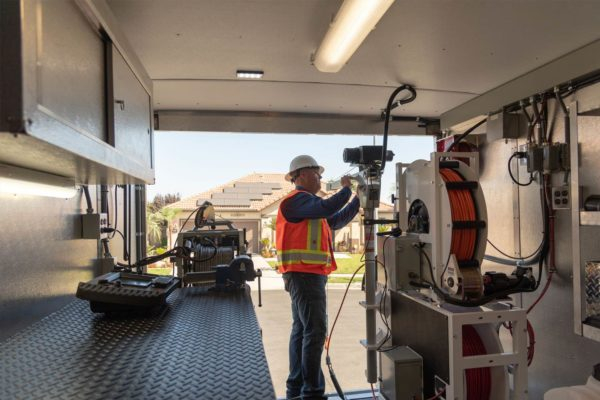 Aries Truck Ready to Clean Pipelines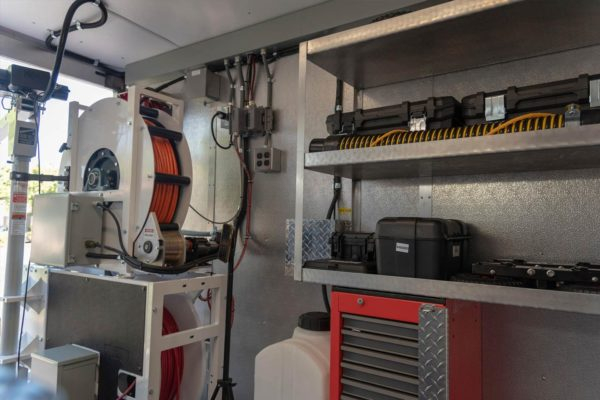 Interior of Aries Truck with Sewer Equipment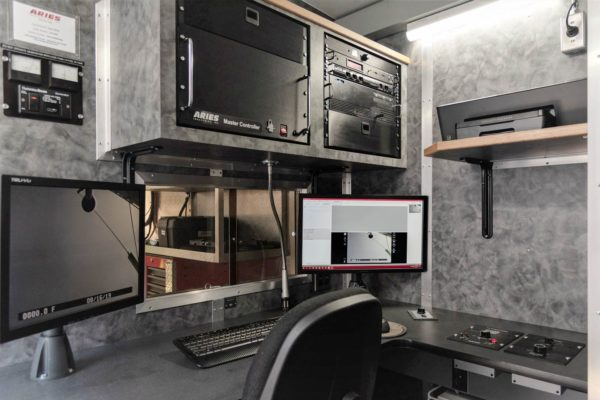 Interior of Aries Truck Control Room