THE ULTIMATE DAMAGE PREVENTION BUNDLE OF 2022- SALES PROMOTION FROM RADIODETECTION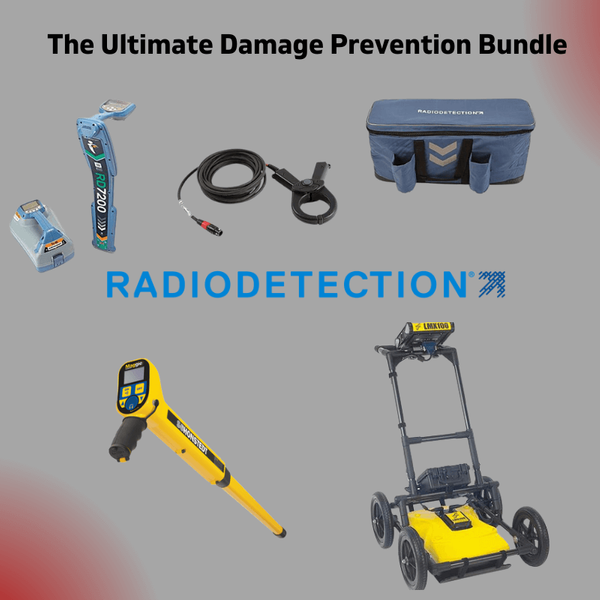 This kit is valued at over $25,000! For a limited time it is $19,999 (plus taxes/shipping).
The bundle includes:
RD7200 + TX10 Transmitter + 5" Clamp -Precise, effective locating and tracing, the RD7200 is a no compromise all-industry locator, designed for accurate and effective everyday use. The clamp is used to apply a transmitter signal to a specific cable or pipe.
Soft Bag - This bag will hold the RD 7200, the transmitter and all of their accessories.
LMX 100 GPR - The LMX100 offers a complete picture of the underground infrastructure with its easy-to-use interface. The interface offers the perfect balance of depth penetration and high resolution for accurate locating.
Schonstedt Maggie - The Maggie magnetic locator by Schonstedt offers the best magnetic utility locating features on the market. Durable and handheld, it is a product that offers sensitivity, precision, and single-handed operation.
Get your bundle today!
Learn More About The Individual Products