Locating, Inspecting, & Fault Finding Utilities Equipment for Electric, Gas, Water, Sewer, and Data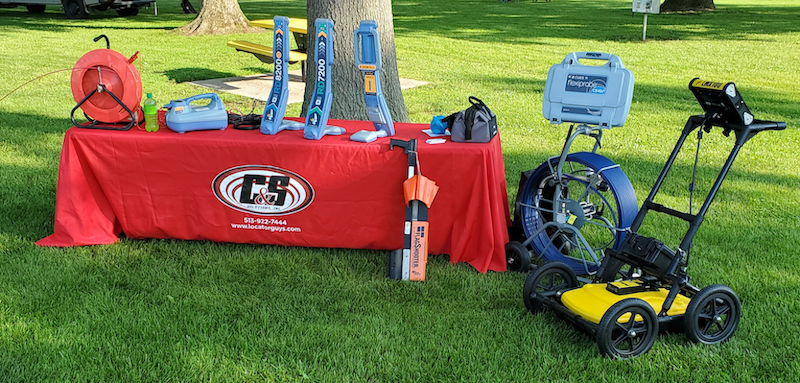 Alliance of Indiana Rural Water, Southern Operator Expo. Huntingburg, IN.
Cable TV Providers
Commercial Roofers
Electric Contractors
Excavating Contractors
Farm Irrigation
Farms
Gas and Electric Companies
Hospitals
Locating Contractors
Manufacturing Plants
Municipalities and Water, Sewer and Electric Systems
Oil Industry Contractors
Petro Chemical Contractors
Pipeline Asset Companies
Pipeline Companies
Plumbing Contractors
Power Industry Contractors
Power Plants
Refineries
School Systems
Sewer and Water Contractors
Telephone Companies
Universities
Utility Contractors
Featured Industry: Commercial Re-Roofers
The Commercial Re-Roofing industry has a substantial problem with driving screws through conduit containing live power lines or Data Circuits. The Commercial Re-Roofers are looking for a way to avoid hitting the wires, conduit and steel beams underneath the decking when they drive in screws to secure a new roof.
C&S Solutions, Inc. has found the perfect tool to avoid hitting live power lines, conduit and steel beams by utilizing either the Cat Plus or RD7100 locator.
Please call 513-922-7444 for more information on this exciting new technology.
Manufacturers We Represent: