Locating and marking buried utilities quickly, accurately and safely.
The RD7200 is a no compromise all-industry locator, designed for accurate and effective everyday use.
Precise, effective locating and tracing.
The RD7200 kit has a simple design that delivers a quick superior locate every time. Each unit contains the most advanced antenna's and software while still maintaining a very easy operation. With the new 'Guidance Mode' the locate process is completely automated. An upgrade from its RD7100 model predecessor, seven different industry specific models has combined into one beefed up RD7200 for locating all utilities.
SPECIAL OFFER: RD8200G & RD7200 Locator Bundles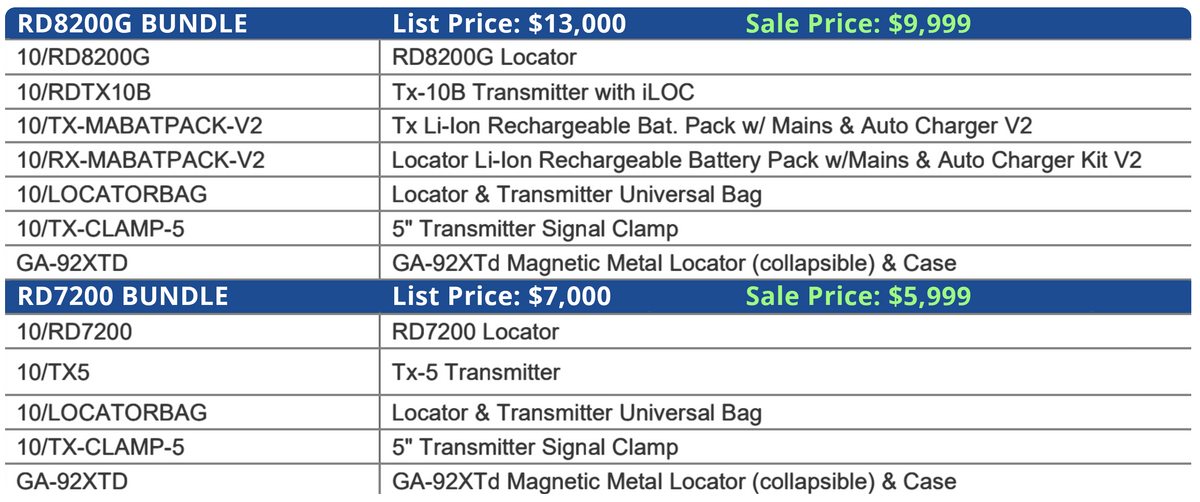 Radiodetection is offering a special price for our precision locator kits bundled with a Schonstedt magnetometer. Customers can purchase these bundles at a special rate, for a limited time, through our authorized distribution channel. This limited-time introductory offer won't last long. Complete bundles must be purchased, and bundles cannot be altered.
To place your order, please email jeff@locatorguys.com on or before July 31, 2023, with the bundle part number 10/82G-GA92XTDKIT or 10/72-GA92XTDKIT.
*Offer expires July 31, 2023. This cannot be combined with other offers.
Basic Kits Starts at $4837
BASIC KIT INCLUDES:
Receiver
Transmitter
Soft Carry Bag or Hard Case
20ft Cables and extra 20ft extension cable
Ground Rod
Instructions
Additional options and upgrades are available.
Multi-Function, Multi-Industry Accurate Locating
Compass Orientation
Power filters
Utility specific frequencies
Speed, Accuracy, and Reliable Performance
Easy to set up and use
Provides fast, precise, and repeatable measurements
Sunlight readable display, high-performance audio system, and vibration alerts for noisy environments
Sensitive and accurate signal processing for reliable results
Protecting Technicians and Infrastructures
Encourage correct locator handling for improved detection
StrikeAlert, warns of the presence of shallow cables
Vibration handle, never miss a warning
Ergonomic Design, Premium Quality
Rugged yet lightweight and ergonomic
Designed and built to the highest standards in Great Britain
Self Test for confidence and trust in your locator measurements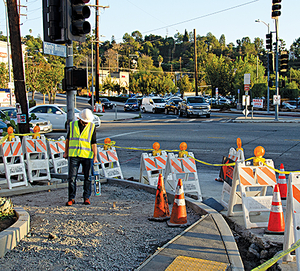 Industrial Grade Display, for Outdoor Usage
RD7200 locators and transmitters use a transflective low power LCD technology that uses ambient light to improve screen readability in direct sunlight and extend battery life.
TruDepth™ and Current Readout, for Extra Assurance
Radiodetection's TruDepth displays precise depth and current measurements, only when the RD7200 is correctly oriented above the target. Measurement consistency gives high confidence that the correct line is being followed.
High Performance Audio and Vibration Alerts, for Noisy Environments
The RD7200 waterproof speaker housing has been tuned to provide optimum resonance for your choice of high or low frequency tones.5 power output audio levels and vibration alerts, assist technicians working in challenging situations.
Peak+ Mode, for Speed and Accuracy
Peak+ adds the benefits of Guidance or Null locating to the accuracy of Peak mode.
Guidance gets you to the Peak position faster.
Null lets you check for the distortion caused by other utilities, spurs, or interference.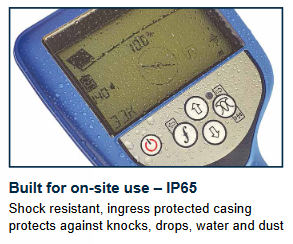 Ergonomic Design, Premium Quality- The RD7200 is a light yet rugged tool ready to operate in most difficult conditions, day after day. Radiodetection help is always at hand with our online support website.
Made in the UK – No Compromise on Quality- The RD7200 locator and transmitters are designed and manufactured in the Great Britain and are subjected to a rigorous test regime before leaving our factory.
Self-test - Operator Locate with Confidence- Confirm the integrity of the measurement system on-site. Self-test applies signals to the locating circuitry as well as checking display and power functions.
Use It All Day, Day- after Day – Light Weight and Ergonomic-The RD7200 has been design around the operator needs. The iconic industrial design provides an exceptionally well balanced, and light weight tool which is comfortable for extended periods of use.
Knowledge Base and Technical Support, When You Need It- RD7200 offers a comprehensive knowledge base library which is available to consult online from a mobile device or pc. Find an answer to or ask technical questions 24 / 7 by using Radiodetection's support portal.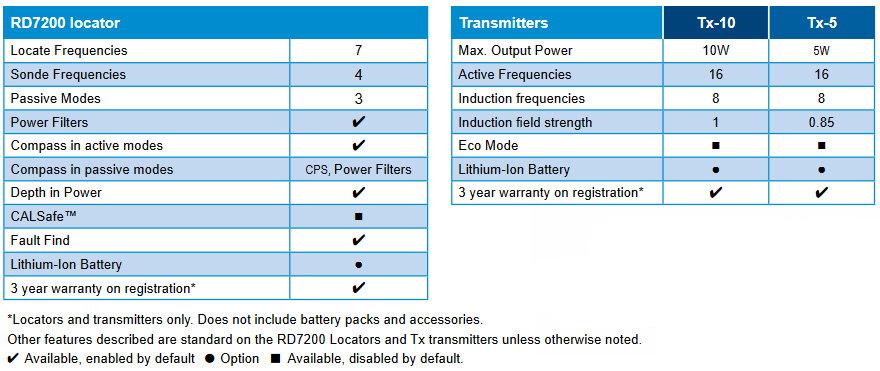 Most advanced precision locators: RD7200
Radiodetection's flagship ranges locate cables and pipes quickly and accurately to help increase operators' productivity and prevent damage to buried infrastructure
WATCH FEATURES OF THE RD7200 HERE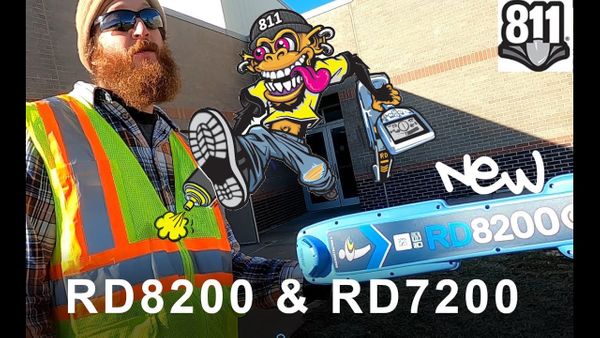 Review of the RD8200 & RD7200 locator from Radiodetection
Subsurface Solutions breaks down the new RD8200 & RD7200 series locator by Radiodetection. 00:36 - Intro Video 01:30 - T Shirts 2:40 - RD7200 beginning 2:55 - Power Filters 4:05 - Swing Alert / Haptic Feedback 4:37 - Louder Speaker & High Pitch 6:35 - Frequencies in the 7200 7:50 - RD8200 & RD8200 8:30 - RD Maps+ 13:52 - 8200 frequencies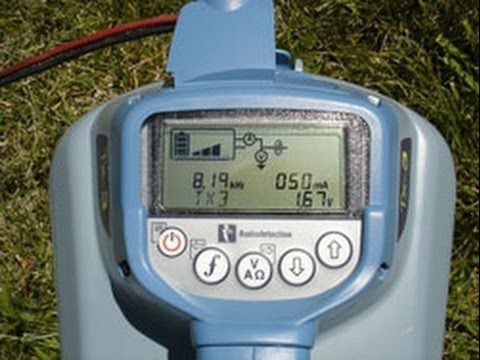 Radiodetection Transmitter Setup
Setup video for the Radiodetection RD7000 & RD8000 TX series transmitters. Including the TX1, TX3, TX5 & TX10 models