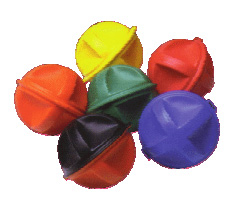 Omni Utility Marker Balls
The Omni Marker from Radiodetection is used in conjunction with the PXL2-4M and PDL2-4M series of locators. This is a passive device that can be used to mark underground facilities. Simply toss the Omni Marker into the ground (trench, excavation etc) at the point to be marked, and backfill. The Omni Marker can then be located at a later date using the Omni receiver.
Features
Lightweight.
Greater range.
Uniquely shaped, enabling it to fit into smaller trenches.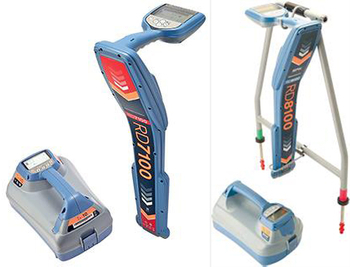 Limited Time Offers
Offer 1: Trade in any non-Radiodetection locator and receive 7% off on a new RD7100 or RD8100 locator kit.
Offer 2: Trade in any Radiodetection locator and receive 12% off of a new RD7100 or RD8100 locator kit.
Call us at 513-922-7444 to take advantage of the offer or for more information.
Benefits
The type of coils fitted in the Omni Marker provide a field shape that is more uniform than the 3M Marker Ball. The field shape of the 3M Marker Ball is biased upwards and can be easily missed.
The Omni Marker, together with the Omni PXL2-4M and Omni PDL2-4M series of locators, provides a complete solution to marking and locating a specific utility/facility etc.