Locating, Inspecting, & Fault Finding Utilities Equipment for Electric, Gas, Water, Sewer, and Data
Ground Penetrating Radar For Forensics
The LMX 100 and 200 Ground Penetrating Radar (GPR) is an incredibly important tool in the field of forensic science. It is frequently used during medicolegal death investigations to locate hidden gravesites and to identify the presence of a buried body. The LMX 100 and 200 can identify clandestine graves, drugs or money buried in metal or plastic containers, and buried weapons and ammunition stashes.
These advanced systems now have the ability to generate highly detailed images of underground features. The more detailed the images, the easier it is for investigators to locate and recover evidence, which can be instrumental in solving crimes.
One of the primary advantages of using the LMX100 and LMX200 in forensic investigations is that it allows investigators to conduct searches in a non-destructive manner. In the past, finding hidden graves required the use of heavy machinery, which could damage evidence or even bodily remains. With the LMX100 and LMX200, a technician can perform a scan of the area with minimal disturbance to the surface. This means that investigators can locate potential gravesites without disturbing the surrounding soil or vegetation. Furthermore, because GPR is so much faster and more efficient than other search methods, it can save significant amounts of time and resources during an investigation. This technology can help investigators narrow down their search area, which means less time spent excavating and more time analyzing the evidence.
Sensor and Software's LMX 100 and 200 have some great features that benefit the user. The first being a high visibility touchscreen displayThis includes Free lifetime system software updates, User selectable languages, and Metric and US Standard units. Another feature of these GPR systems is a GPR sensor. This includes a Patented ultra-wideband (UWB) 250 MHz GPR antenna, DynaT™ for Dynamic Target enhancement, and offers perfect balance of depth penetration (up to 8m/26 ft) & high resolution. Other great features are a lead acid gel cell battery, on-site reports, GPS receiver, lightweight fiberglass cart frame, USB port, and wifi.
Steve,
Thanks for meeting up with me and bringing out the GPR to Jackson both for delivery and demo. I've spent the last two days swapping out batteries and charging them because I have been running the machine ragged just playing with it and getting use to the settings and figuring out what settings for different terrain and soil conditions. So far in the first 24hrs, I have really started to dial it in and get some good return/images.
Thanks again for the selling the demo and working with me on this item!
Tom Alsip, Alsip Locating Services
Steve,
I want to thank you for coming to Hudson and giving a refresher training course on our Radio Detection and Fault Wizard Equipment. Your training will prove to be beneficial to our operation and especially appreciate your quick response to our needs. We have a few linemen here that don't operate this equipment every day in their work duties and they felt a little "rusty" on the line and fault locating procedures. Your training was very informative and left us all with the confidence in the equipment that we are using to locate electric lines and cable faults.
In the many years that I have been in the purchasing position I must say that it has been a pleasure to work with you and your staff. I have always received an answer to my questions over the phone from your staff or a callback from you within an hour. From my position, it's always comforting to know that I can pick up a phone and have a problem solved without delay.
Jeffrey Fullerton, Purchaser, Hudson Public Power
Manufacturers We Represent: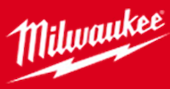 The Industries Best GPR Equipment
The GPR equipment C&S Solutions carries is another tool for damage prevention. The equipment capability to detect buried utilities is on par with the industry standards. The GPR equipment sold and serviced by C&S Solutions would be a great addition to your companies damage prevention practices.